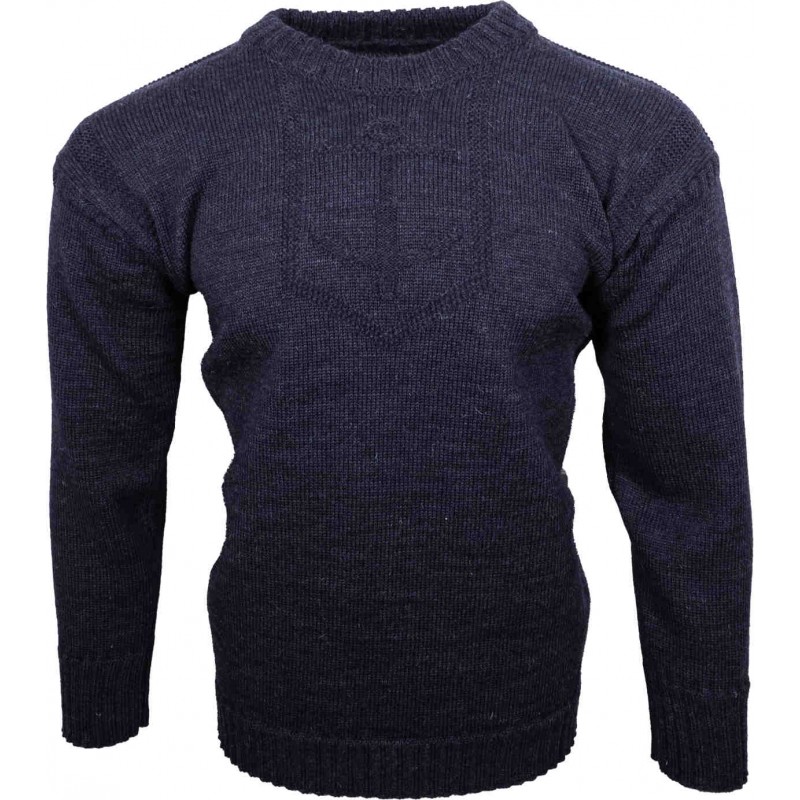  
The Jersey
Wear the tradition locally crafted and hand finished in the heart of the Channel Islands. 
The word "Jersey" is a widely used term in the current day and has different meanings dependent on the context in which it is used. Within the context of Channel Island fishing communities however, a "Jersey" had a distinct meaning.

Based on the original pattern for a Guernsey, a Jersey is identified by the pattern of an anchor knitted in relief almost like a "crest". For Channel Jumper, the production of a Jersey has come about through demand. Even though we are two separate "Bailiwicks" Jersey is often considered the closer 'sister' island to Alderney in terms of the welcome received when a resident from Alderney visits Jersey or vice-versa.
No customer reviews for the moment.